The new library of Nastola will be opened at Rakokivi community center on 9th of August at 1 pm. Unfortunately the self-service library will not be accessible in the beginning of the week due to a door technology.
The spacious library with is bright interior welcomes you to stay. There are plenty of areas for reading, working and studying. From our vast collection you'll find literature, music, movies as well board and console games.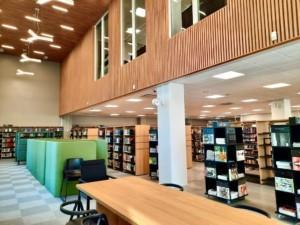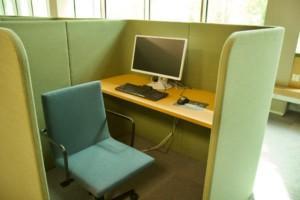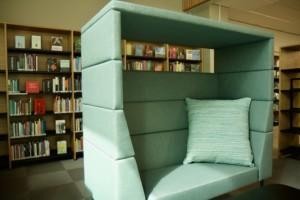 Services
In the Nastola library you'll find a photocopier and a scanner. There is also a possibility for printing from the computers and a free Wi-Fi.
The library offers guidance on how to use digital equipment and services. We can help you with smart phones or tablets as well as with the use of our web-library. However, due to data privacy we can't assist you with bank or health related services.
Home delivery service is meant for customers, who can not visit the library due to health restrictions. You or your assistant can register you as a customer of the home delivery service by contacting the library. The service is free of charge.
During the upcoming fall a variety of events will be held at the library. In September authors Eija Piekkari and Timo Sandberg are the stars of our detective story night. Keep up with what's going on at the library by following us on our social media channels at Facebook and Instagram (@lahdenlahikirjastot).
The Nastola library is now also a self-service library
The new library is equipped with a technique that enables customers to use the library outside our service hours. During self-service hours you can borrow or return materials and use customer computers. You can also come to the library to study or maybe organize a non-profit event. To use the self-service library, you need a library card and a pin-code which you can get from the library. Please come and ask more about the self-service library, we will help you to use it.
The opening hours
Monday 13-19
Tuesday 13-19
Wednesday 10-17
Thursday 13-19
Friday 10-17
Before holidays on eve days we are open from 10 am to 4 pm.
The self-service library is open during weekdays from 6 am to 10 pm. (Not until
Contact information
Rakokivi community center Loisto, Toritie 6.
tel. 044 790 9336
nastola.kirjasto@lahti.fi
Head librarian
Terhi Lehti
tel. 044 790 9335
Instagram and Facebook: @lahdenlahikirjastot
Staff of Nastola library
Terhi Lehti, head librarian
Marita Nuto, media assistant
Terhi Karinen, library assistant